Main content starts here, tab to start navigating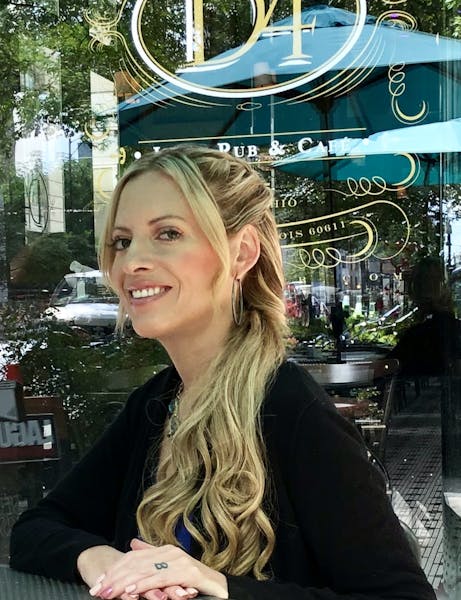 Lauren DiDominick
Events Manager
Lauren is the newest addition to our Management Team!
She hails from Elmhurst and graduated from the University of Illinois in Champaign-Urbana with a Food Science and Human Nutrition Degree, specializing in hospitality. Lauren has been in the hospitality industry for ten years, starting her career in hotels. She worked for the Sheraton Chicago Hotel and Towers for three years, planning and executing conference events, before transitioning to Restaurant Management positions.
Lauren's first Restaurant Manager position was at American Girl Cafe Restaurant, where she worked her way to becoming General Manager. She continued to develop her skills in this position before expanding into other ventures. This led her to the world of fine dining, where for two years, she was Manager at Del Frisco's Steakhouse (Gold Coast).
Since then, she has been General Manager of Forty Carrots in Bloomingdales at 900 N. Michigan Ave. After spending two years there, due to the consistent demand for a higher quality of food in the downtown area, she decided to make a change. Since private events and catering is her passion and in high demand, Lauren took the role of Events Manager for D4 Irish Pub in Streeterville.
Lauren's expertise is planning and executing private dining and catered events. She has extensive experience with family parties, business gatherings, receptions and local catering. Due to the upscale clientele and business community in our area, she can also offer customized VIP packages upon request.